I recently received a nomination from the Whoa I'm in Japan blog (I appreciate that, Amanda) to participate in Trip Base Blog My 7 Links Project. The goal of this project is to bring together bloggers from all sectors. I then have to nominate five bloggers to participate. I think it's a innovative idea, and I'm glad to be a part of it.
The way it works is I have to choose a blog post for each of the following categories:
1. Your most beautiful post
2. Your most popular post
3. Your most controversial post
4. Your most helpful post
5. A post whose success surprised you
6. A post you feel didn't get the attention it deserved
7. The post that you are most proud of
It was muggy, hot, and uncomfortable. It will also be one of my most treasured memories here in Tsukuba. Seeing so many people dressed up in their traditional garb, the dancing, the drums and those almost magical Nebuta floats were incredible.
If I consider how many views this article has gotten in the short time it's been up, I'd say it's my most popular. Why? I think everyone's suffering from this hellish inferno that is the Japanese summer. Everyone's trying find whatever means they can to overcome this relentless heat. Stay cool out there, everybody.
I was really worried with all of the earthquake business that was going on. I decided to stick it out here in Tsukuba, but I'll be straight with you, I was really scared (I'm still a tad worried about the radiation). I returned to Japan after visiting my family just one day before the quake happened, so I didn't really have the money to go back. This was also the first poll I did at the Japan Guy. Some people thought I was stupid for staying, others think I made the right choice. "Hah, I guess I showed those naysayers, huh?" (As Donald turns to cough up green, radioactive blood).
This is one of the money matters posts that I received the most positive feedback on. I got sick and tired of not knowing how to use this blasted machine, so I figured that somebody else was having the same problem. I really worked hard to make sure that people knew (at least the basics) of how to use a Japanese ATM machine.
Who knew that people would be so interested in this question. A conversation at work spawned this article, and I posted it. I had no idea people would not only be interested, but take part in the quiz that I made. Please feel free to check it out if you haven't already.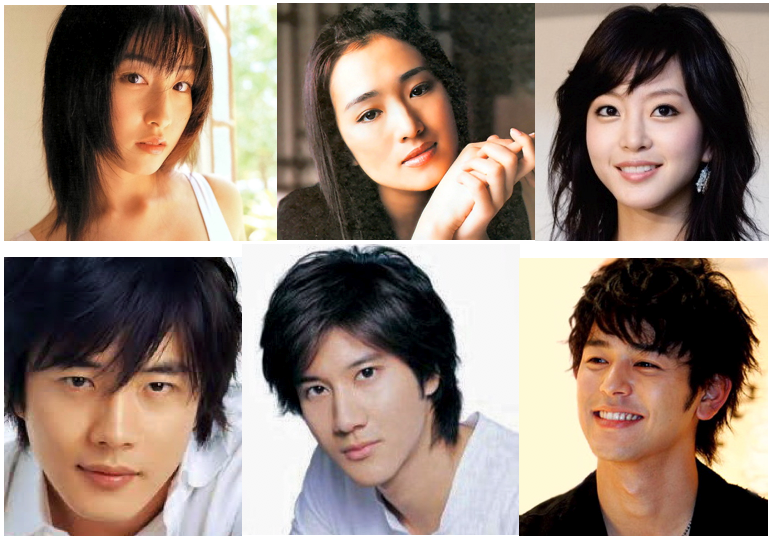 This is one of my favorite interviews that I've done to date. I don't get to see my sister very often, but when I do, it's always a good time. This interview was not different. It was one of my earliest attempts at doing an interview at the Japan Guy and it was just fun to do. My blog was still in it's early stages (it still is considering that it's not even a year old yet), but I definitely wanted more people to check out the interview to learn about life in Japan in a truly entertaining way.
Even though I may have done some retro-posting that came before this post. This was the post that officially started the Japan Guy. It's without a doubt one of the shortest posts I had ever written. I was just figuring out how to actually get the blog up and running, and how to get it to look halfway decent.
I had just turned 30 a month before, and just thought that there was something more I could be doing with my life and with my talents. I've always loved writing, and this was me stepping forward and taking action, even though I was uncertain…uncertain that I could even write a blog that would be worth anything, uncertain that anybody would actually read it, uncertain that I could even come up with topics to write about. I can even begin to say how happy I am that I took my leap of faith. I now have some wonderful readers who I get to talk to regularly, I've run into some other cool bloggers and people on the Internet, have started to get into guest writing. The good, the bad, the tough…I'm just loving every aspect of it!

Now to pass the torch to some other bloggers. I nominate
Bridges
BB's Days In Japan
Tofugu
The Deviled Angel
Kaley in Japan
Do you have a post that you liked at the Japan Guy? Didn't like? Thought was funny or weird? Please let me know in the comments section.
Your friendly neighborhood Donnie.
The following two tabs change content below.