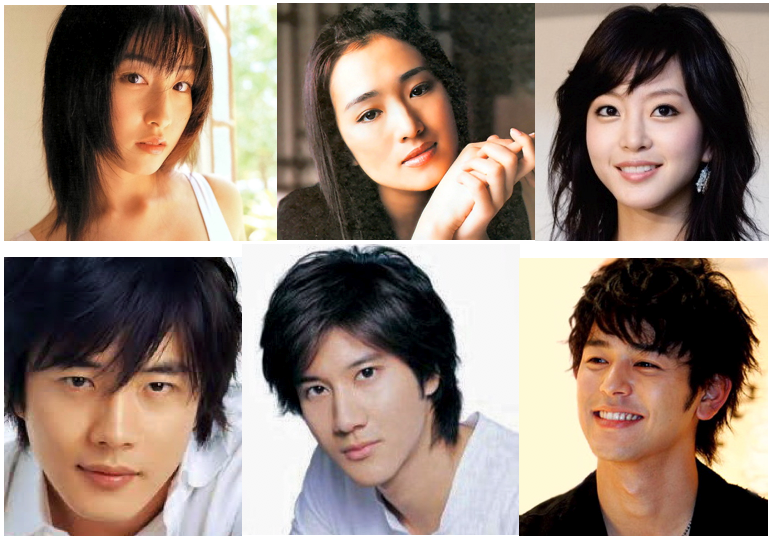 At lunch with my cow-workers, I was struggling to use Japanese, with the native speaking teachers, but I was enjoying the process of bombing. But while I was "bombing," I did catch onto one part of the conversation, and they were asking if I could distinguish between Korean, Japanese and Chinese faces.
I was honest. Sometimes I can distinguish Korean and Japanese but not all the time. If a Korean person has strong features it's a little easier to tell (it's not really the eye so much as it higher, more defined cheekbones, and in men a stronger jawline). When the Korean person has softer features I have a harder time. Truth be told I still struggle to tell the difference between Chinese and Japanese. People say there's a slight difference in the eyes, but I really don't see that.
Are you able to tell the difference? If so, how can you tell? The way I know some people are just saying they can see the difference is because at my table of co-workers some of them (natives) said they sometimes have a hard time telling the difference. Let's make this a bit more fun, shall we. I am going to put up the faces of three different men and three women. There is one Japanese man, one Japanese woman, one Chinese man, one Chinese, woman, one Korean man, and one Korean woman. You have to find out which is which and I will give post the answers on the Japan Guy tomorrow.
Can You Tell the Difference Between Japanese, Chinese, and Korean Faces? QUIZ TIME
MEN
WOMEN
For the Asian faces quiz you can list your answers 1., 2., and 3. (Japanese, Chinese or Korean) for the men and then do the same for the women.
Once you feel confident with your answers, you can click the link below to go straight the answers.
I've never been to Korea or China, but for those who have, aside from facial distinction, what differences have you seen between Japanese, Korean, and Chinese mannerisms? Culture?
Please feel free to sound off in the comments section.
Good luck on your quiz!
Donald Ash
The following two tabs change content below.
Donald Ash is an ATLien expat who has been living in a Japanese time warp for the last six years. While in aforesaid time warp, he discovered that he absolutely loves writing, blogging, and sharing. Donald is the creator, writer, designer, editor, programmer, and occasional bad artist of
thejapanguy.com
blog (that's just way too many hats, dude). Wanna know more about this guy? Check out his
"What's Your Story"
page.